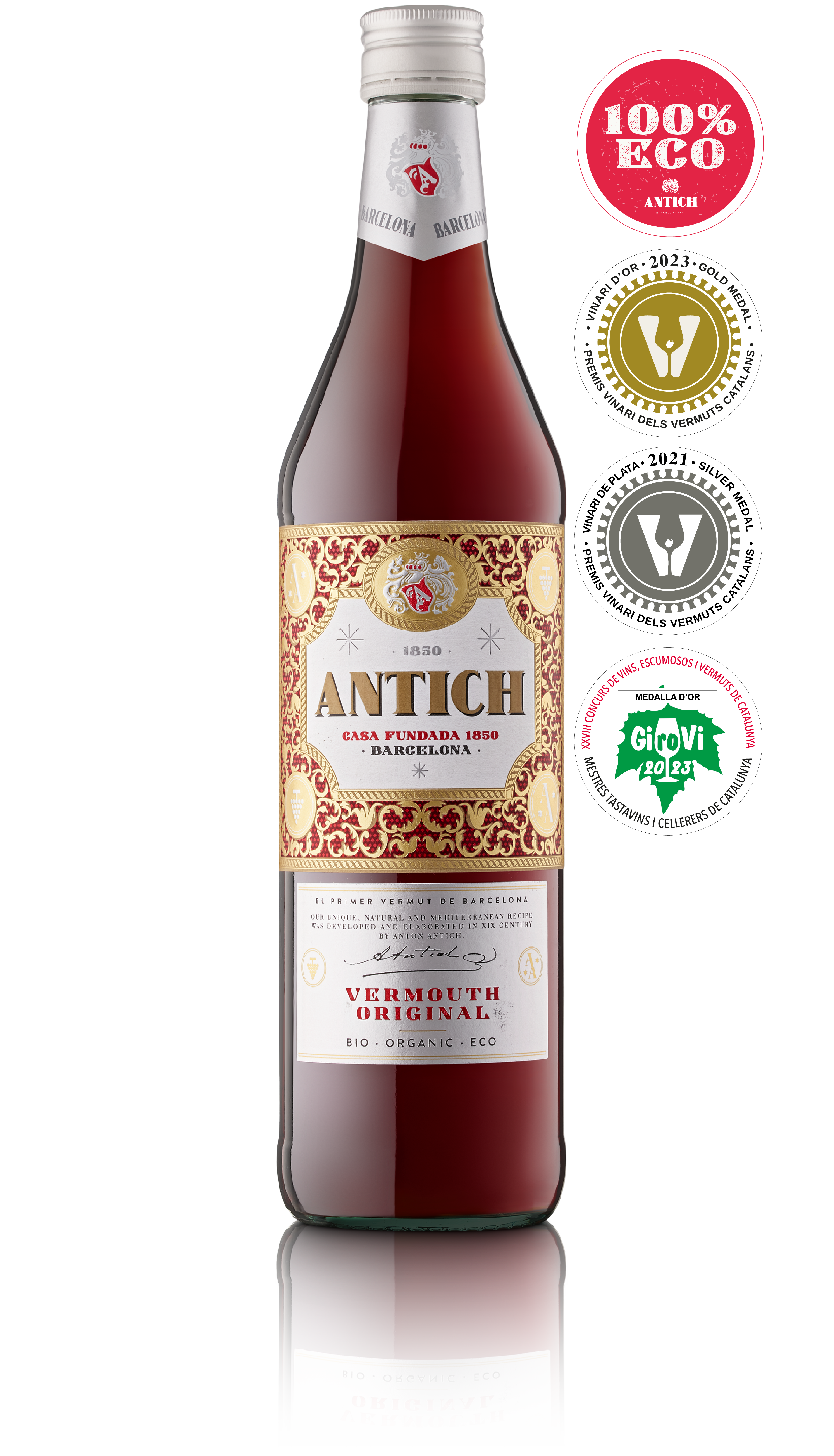 Antich Vermouth Original
10,95 €
There is nothing more original than being the first. AntichOriginal is the first vermouth in of Barcelona and it´s noticeable. With a smooth and structured aroma, you will immediately taste its Mediterranean character. So much so that it will seem to you that you are walking through the Collserola mountains from  the first sip to the last.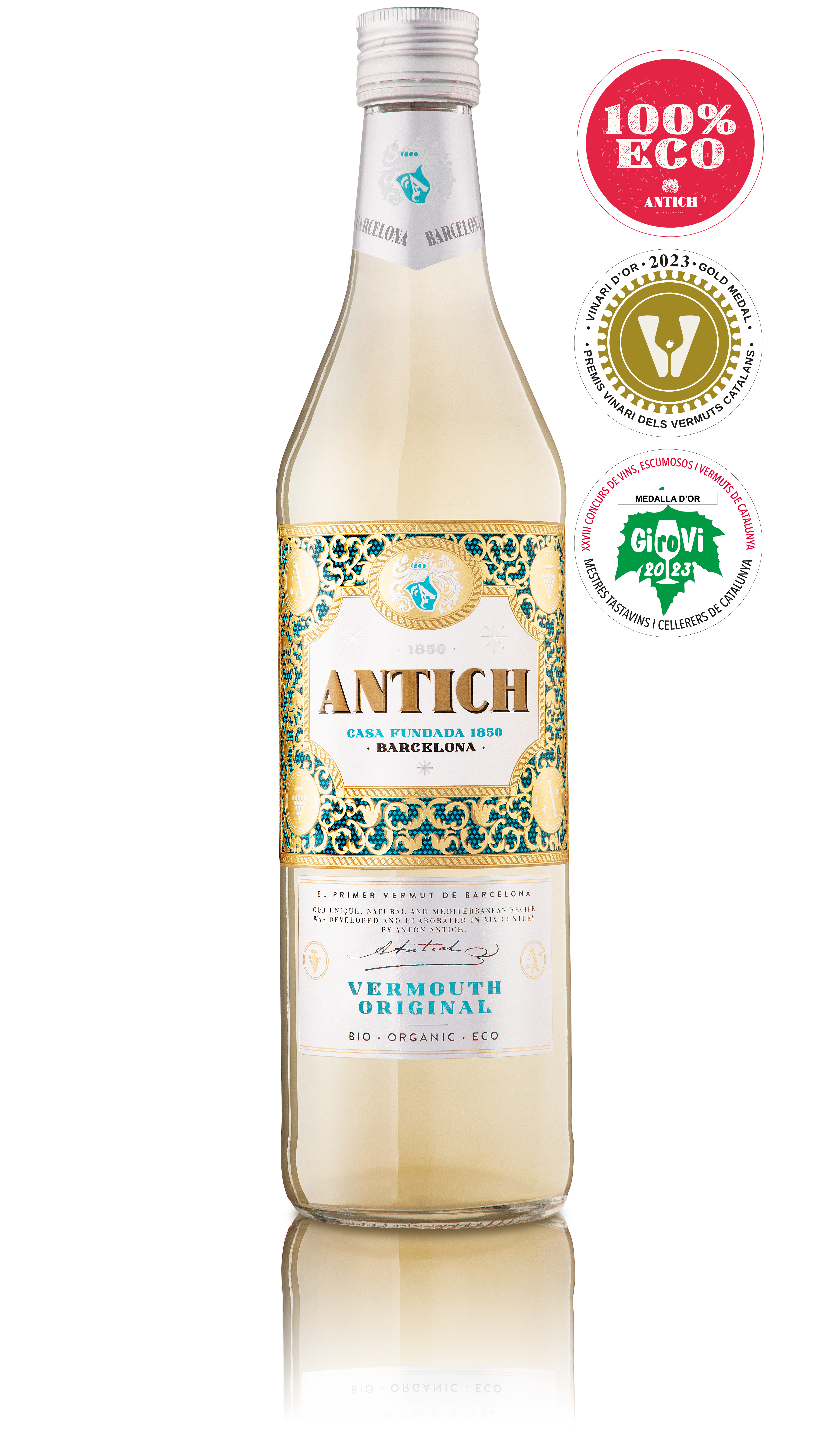 Antich Vermouth White
10,95 €
The Blanc is the new arrival in Antich´s Vermouth family. The freshest, with the sweetest sensations in the line of products. It is the replica of the original recipe, although does not contain any caramelized organic sugar. This makes it less bitter and the tone of color lighter.